Sidney Crosby Breaks Jagr's Record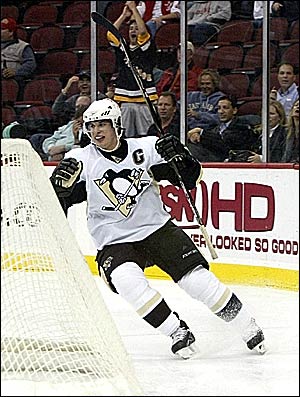 Total Pro Sports – At the ever so tender age of 21 Sidney Crosby has broken the record for the most votes by a player in an NHL All Star Game Fan balloting.  With just around 2 weeks remaining for fans to vote has surpassed, Pittsburgh Penguin great Jaromir Jagr.
So far Sidney Crosby has a total of 1,020,736 votes passing Jagr's mark, which he previously set back in the year 2000.  Teammate Evgeni Malkin is also very close in passing Jagr's previous record, he is just 19,00 votes shy of the mark.
Even though the year 2000 was only 8 years ago the technology we have now is far greater and advanced then it's ever been.  If NHL fans had the accessibility we have today 8 years ago, what would have been Jaromir Jagr's total NHL All Star Game Fan votes in this new day and age?



If your interested in submitting your vote for the 2009 NHL All Star Game in Montreal please Click Here.


Tags:
Comments