Alexander Semin Shows Us How To Fight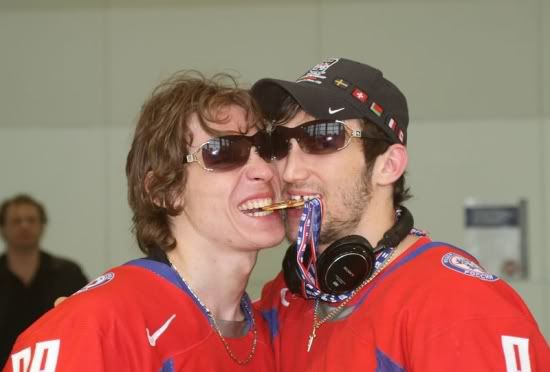 Total Pro Sports – If your wondering how do Russian Hockey players like Alexander Semin take out their anger on Canadian players like Marc Staal of the New York Rangers.  After knowing your country has lost in shootouts to the Canadians at the World Juniors?
Fight like you have never fought before!!!!
Check out the video of Alexander Semin, it's absolutely hilarious!
Alexander Semin Shows The World How Not To Fight
A little word of advice from a former hockey player, "don't try to fight like Alexander Semin, because all you'll do is embarrass yourself"
So if your a goal scorer do what you do best, leave the fighting to the fighters on your team.

Tags: