Josh Smith Dunks Over Steve Nash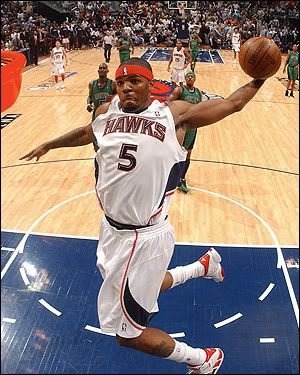 Total Pro Sports – The first rule that any basketball player is taught is never try to be posterized by an opposing player during a game!  Unfortunately this was not the case last night when the Phoenix Suns traveled to Atlanta to face the Hawks.  All Canadian Boy Steve Nash was absolutely posterized by the Hawks Josh Smith.
The Suns turned the ball over to Hawks guard Josh Smith, who went end to end, drove the lane and then made Steve Nash eat a little sweat from his mid section.
Our frends over at Detroit4lyfe had the best saying for this monster dunk "Josh Smith Tea-bags Steve Nash"
Watch the video of Josh Smith Dunks Over Steve Nash.
Tags: