The Stat Line Of The Night – 3/13/09 – Jason Kidd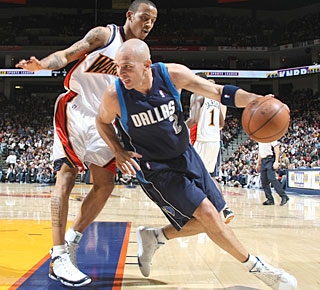 Total Pro Sports – The Golden State Warriors ended the Dallas Mavericks 3 game winning streak and handed the Mavs their 26th loss of the season with a 119-110 win over on Friday Night.
Jason Kidd was the lone bright spot for the losing Dallas Mavericks recording his 2nd triple double of the season and 102nd triple of his career, scoring 21 points, 11 assists and adding 10 rebounds.  Making Jason Kidd "The Stat Line Of The Night" for Friday March 13th, 2009.
Kidd has 102 career triple-doubles, third on the list behind Oscar Robertson (181) and Magic Johnson (138).
A guaranteed NBA Hall Of Famer, look for Kidd and the  Dallas Mavericks make a playoff run this year.
Mavericks' Kidd records triple-double in loss to Warriors – [Sportsline]

Tags:
Comments