Vikings Cordarrelle Patterson High-Fives Ref in TD Celebration (GIF)
After Cordarrelle Patterson rushed 33 yards for a touchdown during the Vikings' game against the Bears on Sunday, he must have been pretty excited. So excited, in fact, that high-fiving his teammates on the field just wasn't enough. So he turned to the nearest available party, which just so happened to be an official, and went in for another high-five.
In what has to rank as one of the best and funniest touchdown celebrations of the year, Patterson was denied once in his quest for a high-five, but he refused to back down and finally got some palm from the referee thanks to his persistence.
You can check out Cordarrelle Patterson's classic referee high-five in the GIF immediately below. I wonder how long before another player tries to replicate this move: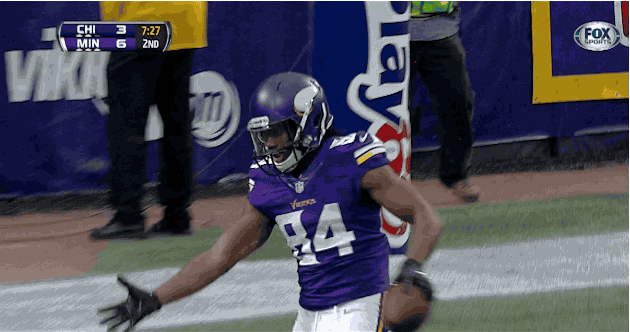 Tags: