Patrick Peterson and Cam Newton Pay Tribute to Pro Bowl Coach Deion Sanders (GIFs)
While his team may have fallen short during yesterday's Pro Bowl in Hawaii, Deion Sanders still must have felt awfully special following his 22-21 defeat to Team Rice.  That's because two of the players that Sanders drafted during this year's inaugural Pro Bowl Draft decided to honor their coach by imitating Prime Time's popular touchdown dance.
First, it was Cam Newton performing Deion Sanders' shuffle following a second quarter touchdown:
And on the very next drive, it was Patrick Peterson getting in on the act after intercepting Philip Rivers: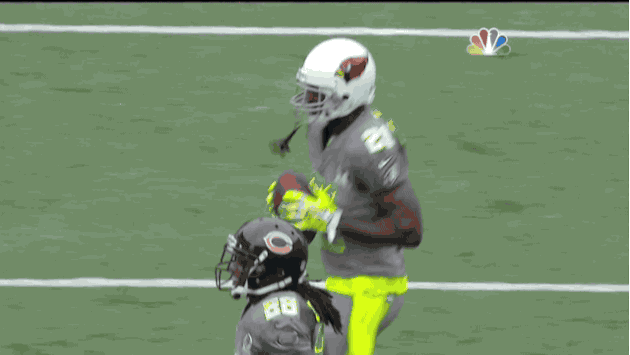 Despite the loss, Prime Time must be proud.
Tags:
Comments