Here Are Both of Aaron Harrison's Game-Winning Three-Pointers in One GIF
Last Sunday, Kentucky's Aaron Harrison hit a clutch three-pointer with three seconds left on the clock that beat Michigan and sent the Wildcats to the Final Four.
Then, just six says later, he did it again.
Facing Wisconsin in the semifinals this past Saturday—this time trailing by two points late in the game—Aaron took an inbound pass from his twin brother, Andrew Harrison, and drained another game-winning three-pointer from NBA range with 5.7 seconds left on the clock.
Just how similar were the back-to-back game-winning three-pointers? Take a look at this composite GIF put together by the folks over at Deadspin: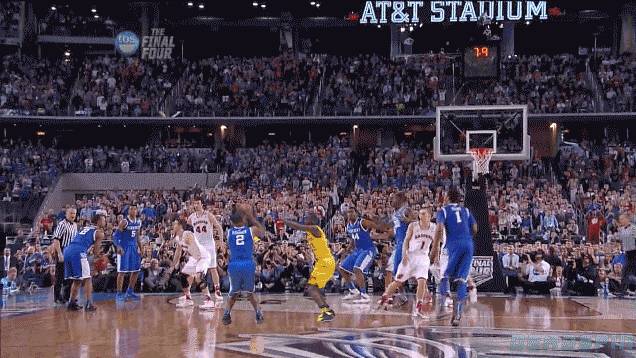 Now that's some serious deja vu.
It can't possibly happen again tonight in the National Championship game, right?
Tags: