Preston North End's Joe Garner Scores Ridiculous Soccer Goal (GIFs)
Soccer is generally considered to be a team sport, but Joe Garner, striker for Preston North End, recently demonstrated how the game might look if he were on a team all by himself.
It happened during the first part of League 1 semi-final series between Preston North End and Rotherham United. With his team trailing 1-0, Garner put together a couple of brilliant touches, using his head and foot to keep the ball in the air and away from the defenders before volleying an unbelievable strike past the diving keeper.
The tie held, making this the third time this season that Preston North End and Rotherham United have played to a draw.  The two teams are set to face off again on Thursday, and if this play was any indication, it ought to be a great game.
You can see Joe Garner's ridiculous goal against Rotherham United from two different angles in the animated GIFs below.
Here's a wide shot: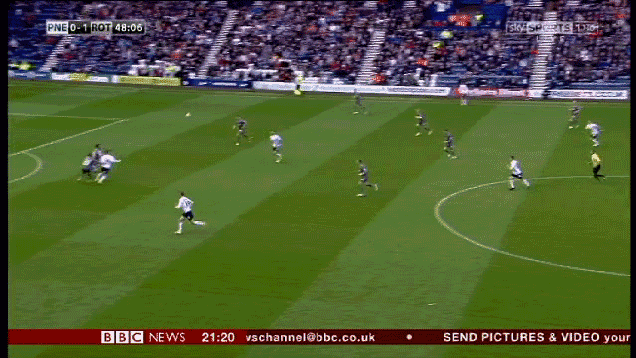 And here's a closer look: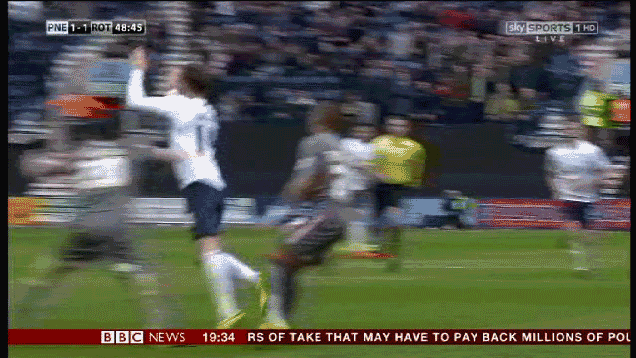 Hat Tip – [Deadspin]
Tags: