Arena Football Fan Leans Over the Boards, Gets Destroyed (Video)
I have never been to an arena football game myself, but I assume one of the main draws is that, with the seats going right up to the playing field, you get to be right on top of the action.
Unfortunately, for every upside there's a downside. And the downside in this instance is that, if you give in to the natural urge (let's call it the Bartman Instinct) to lean over the boards and try to catch a ball at an arena game, there is a very significant chance that you will receive a serious head injury.
Such was the case for one unlucky idiot at a recent Arena Football League game between the Spokane Shock and Arizona Rattlers. He leaned over the boards to catch a ball and got smashed in the face by Spokane wide receiver Mike Washington.
Take a look: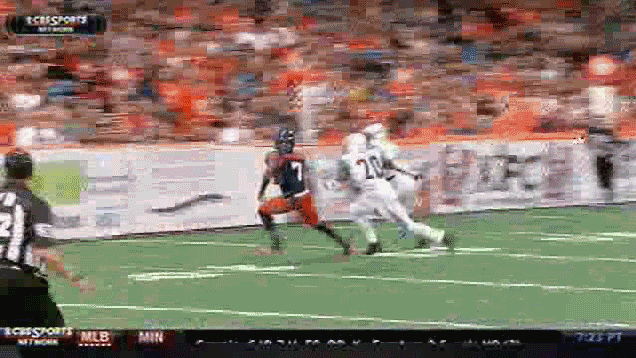 Pretty much every major sport seems to have a "concussion crisis" these days. However, arena football is the only one I know of in which the fans are part of the crisis.
Hat Tip – [Deadspin]
Tags:
Comments