Yesterady afternoon in Pittsburgh, during the top of the ninth inning of the rubber match between the Pirates and Cardinals, St. Louis catcher A.J. Pierzynski swung and missed on a pitch from Mark Melancon, and the bat slipped out of his hands and flew into the stands, where it clocked a Cardinals fan in the head.
Now, pretty much any video of a fan getting clocked by a flying bat at a baseball game is worth a look. But this one here is way better than your average video of a fan getting clocked by a flying bat.
Why? Because everyone in the stadium saw the bat coming except the guy it hit. I'm talking all the fans in his section, his girlfriend sitting right next to him, the batter, the catcher, and the umpire on the field—literally everybody except the guy who needed to see it most.
Don't Be Shy… Get the Dopest Sports Content You Won't Find Anywhere Else!
Here's the video:
And here's a GIF in super slow-motion: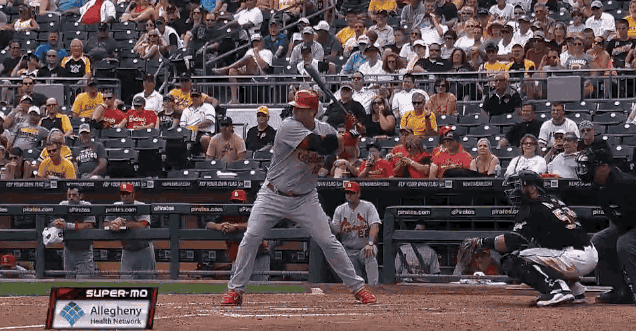 Fortunately for Mr. Oblivious and his girlfriend, they managed to escape serious injury and got a pretty sweet souvenir out of it. It could have been so much worse.
Hat Tip – [Deadspin]