Patriots Cornerback Brandon Browner Rips Kanye West on Twitter (GIF + Video)
When reporters asked Beck what he thought about Kanye West's latest douchebag outburst at the 2015 Grammy Awards, he literally had nothing but nice things to say. And he was the guy Kanye so viciously insulted.
When New England Patriots cornerback Brandon Browner weighed in on Twitter yesterday, he was not as kind.
Of course, you know what I'm talking about. Everyone's been talking about it for two days. On Sunday night, when Beck went up on stage at the Staples Center in Los Angeles to accept the award for Album of the Year, Kanye West followed him before turning around and going back to his seat.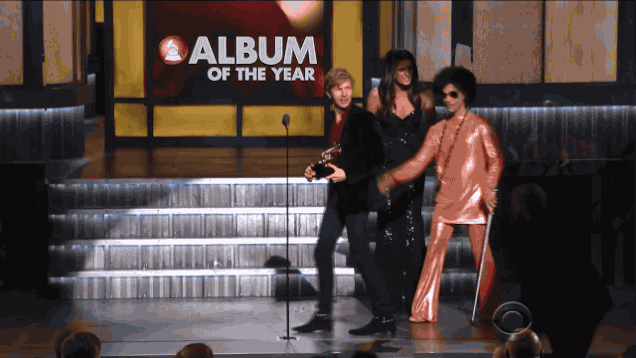 Initially, everyone thought it was a joke. And if it had been a joke, it would have been funny. However, after the show, Kanye made it clear that he was serious, insinuating that Beck is not a "real artist," and saying he should give the award to Beyoncé.
Pretty much everybody agrees that Kanye was being an a-hole. But the Pats' Browner had particularly strong feelings about it.
KANYE WEST is a sucka! Everybody don't listen to Beyoncé. Second time he tried to steal somebody shine. First time it was a 15 yr old girl

— Brandon Browner (@bbrowner27) February 11, 2015
Peep who he tried Beck and Taylor Swift. Real tough guy. If only I could've been Beck for one night. Kanye would be rapping thru the wire

— Brandon Browner (@bbrowner27) February 11, 2015
Using the guy's own lyrics against him? Well played, Brandon Browner. Well played.
Tags:
Comments