Los Angeles Rams & Seahawks Fans Brawl at The Coliseum (Video)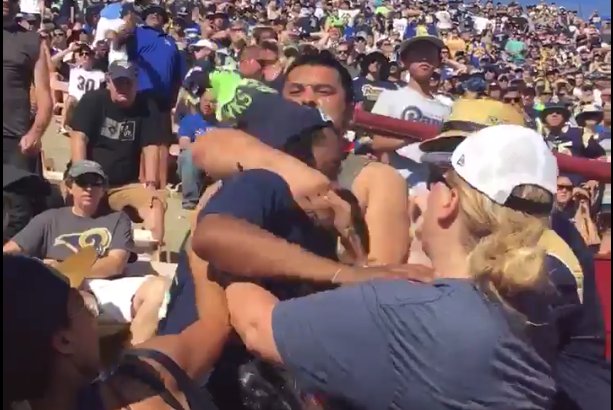 For the first time since 1994, the Los Angeles Rams won a home game after they defeated the Seattle Seahawks (which they seem to always do every year) by a score of 9-3.
During the preseason, Rams fans were in practice mode as they were caught fighting during almost every single game in preparation for the upcoming season.
On Sunday, they put that practice to work and squared off with Seattle Seahawks fans during the game.
Please enable Javascript to watch this video
Tags: