Russell Westbrook Rips Charles Barkley for His Turrible Fashion Sense (Videos)
Oklahoma City Thunder point guard Russell Westbrook has a long-running feud with Hall of Famer Charles Barkley, and the subject of this feud is fashion. Basically, Westbrook likes to wear weird outfits, Barkley thinks Westbrook looks stupid, and he has no problem saying that on live television.
Here is Barkley's reaction to Westbrook's attire prior to Game 1 of OKC's second-round series against San Antonio last spring:
Chuck doesn't understand Westbrook's latest pregame outfit. https://t.co/OFAtwBQDI0

— NBA on TNT (@NBAonTNT) May 1, 2016
And here is Westbrook getting his revenge during an interview with
Jimmy Fallon
a few weeks later:
Fallon on Westbrook's fashion: "Charles Barkley gives you a hard time about that."

Westbrook jokes, "Who?" pic.twitter.com/ITUmBb7FPL

— Fred Katz (@FredKatz) September 9, 2016
On Thursday night the feud was revived when it was pointed out on
Inside the NBA
that Barkley himself used to make some pretty questionable fashion choices:
"That's not good, y'all!" pic.twitter.com/pEqJ51P8Pe

— NBA on TNT (@NBAonTNT) January 27, 2017
Given that stunning revelation,
David Aldridge
just had to ask Westbrook for a comment when he interviewed him after his 45-point performance in OKC's win over the Mavericks.
Naturally, Westbrook was more than happy to oblige:

TNT's "worst dressed" award goes to…

…Russell Westbrook says "it's not even close." pic.twitter.com/EeqzBMCb44

— NBA on TNT (@NBAonTNT) January 27, 2017
I think I speak for everyone on the internet when I say Charles Barkley and Russell Westbrook just need to settle this thing with a walk-off.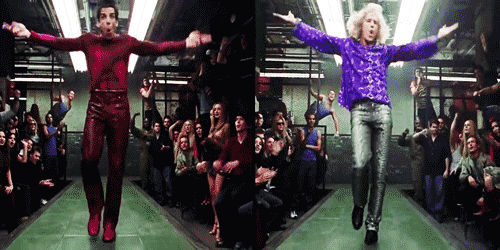 Hat Tip – [FTW]
Tags:
Comments